In an effort to support small businesses affected by the COVID-19 pandemic, the U.S. Government has enacted a series of unprecedented programs aimed at providing immediate funding to small businesses. Specifically, the following programs have been authorized by a comprehensive $2 Trillion relief bill: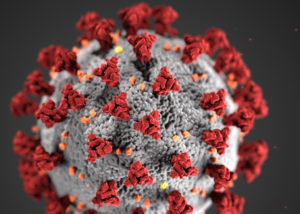 What is the Paycheck Protection Program?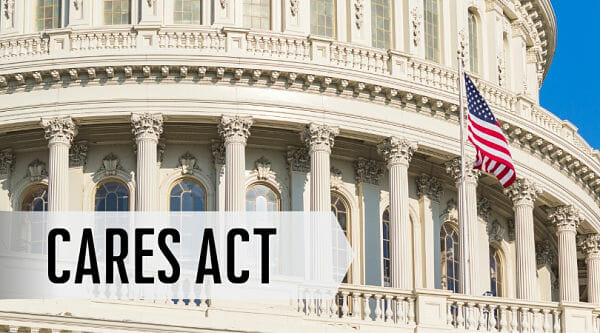 The Paycheck Protection Program is part of the Coronavirus Aid, Relief, and Economic Security (CARES) Act. This is a nearly $350-billion program intended to provide American small businesses with eight weeks of cash-flow assistance through 100 percent federally guaranteed loans. 
Program highlights
There is no cost to apply.

The funding is meant to help retain workers, maintain payroll, and cover rent/mortgage/utility expenses.

The loan covers expenses dating back to February 15, to June 30 2020

The loan can be forgiven and essentially turn into a non-taxable grant.
Do I qualify for the program?
Small businesses, sole proprietorships, independent contractors, and self-employed individuals can all qualify.
Sole proprietorships

 will need to submit schedules from their tax return filed (or to be filed) showing income and expenses from the sole proprietorship.

Independent contractors

 will need to submit Form 1099-MISC.

Self-employed individuals

 will need to submit payroll tax filings reported to the Internal Revenue Service.
How is this similar to the SBA disaster loan?
You need to demonstrate your business was economically affected by COVID-19.

It's free to apply.

Your loan is long-term (maximum 10 years) and low-interest (maximum 4%).

You have an extended deferment period (6-12 months, depending on your lender) before you begin repayment.

There is no prepayment penalty.
What can I use the funds for?
You must acknowledge that the funds will be used to retain workers and maintain payroll or make mortgage payments, lease payments, and utility payments. Funds you use for other purposes will not be eligible for forgiveness.
The funds can be used for:
Payroll and commission payments

Group health care benefits/insurance premiums;

Mortgage, rent, and lease payments

Utilities

Interest on any other debt obligations that were incurred before the covered period.
How much funding can I receive?
The SBA will ask you to provide documentation on your business's payroll, mortgage, rent, and utility payments over the previous 12-month period. They will calculate the monthly average cost of those expenses. The maximum amount they can offer is 2.5 times that monthly average cost, but no more than $10 million.
How can I get my loan forgiven?
In the 8 weeks following your loan signing date, all expenses related to the following can be forgiven:
Payroll

—salary, wage, vacation, parental, family, medical, or sick leave, health benefits

Mortgage interest—as long as the mortgage was signed before February 15, 2020

Rent—as long as the lease agreement was in effect before February 15, 2020

Utilities—as long as service began before February 15, 2020
When submitting your application for loan forgiveness, you must provide the following documentation (no exceptions):
(1) documentation verifying the number of full-time equivalent employees on payroll and pay rates for the periods described in subsection (d), including:

(A) payroll tax filings reported to the IRS

State income, payroll, and unemployment insurance filings
(2) documentation to prove your mortgage, lease, or utility payments

cancelled checks

payment receipts

account statements

(3) a certification from a representative of the eligible recipient authorized to make such certifications that:
(A) the documentation presented is true and correct; and

(B) the amount for which forgiveness is requested was used to retain employees, make interest payments on a covered mortgage obligation, make payments on a covered rent obligation, or make covered utility payments; and

(4) any other documentation the Administrator determines necessary.
The lender must make a decision within 60 days of your forgiveness application submission.
Are there any other forms of relief?
Yes, the Treasury department has indicated that they will be offering refundable tax credits to business impacted by COVID-19. In addition, there are other forms of relief targeted at specific industries. 
Contact Tribute Tax Advisory at (713)481-1877 or contact@tributetax.com to learn more about how you can apply for relief.